FDNY Hispanic Society
Read our latest and past news as well as our upcoming events.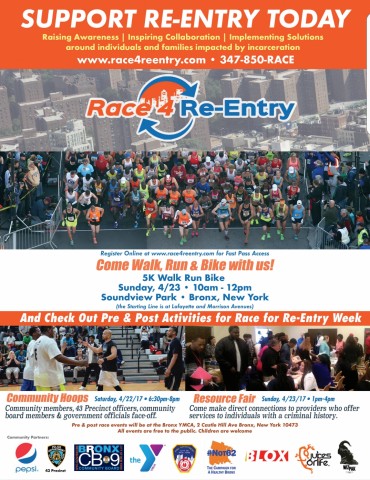 The Race for Re-Entry is now a week away - and there's a few housekeeping items to address:
1. If you are a Team Captain, please email This email address is being protected from spambots. You need JavaScript enabled to view it. with your team count so that the appropriate number of tshirts can be ordered.
All team shirts will be Large. If you need Small, Medium, XL, 2XL or 3XL size shirts - YOU MUST LET US KNOW BY MONDAY, APRIL 17TH @ 12PM.
2. We will be offering free shuttle service from the #2/5 @ Simpson St and
#6 @ Hunts Point train stations to Soundview Park on the day of the Race beginning at 6am. Shuttles will pass by the train stations at :00 and :30.
If a #5 bus should arrive while waiting for the R4R Shuttle, passengers can use their Metrocard and take the #5 bus to Morrison Avenue, which is 5 stops and less than 10 minutes away.
3. Free R4R Shuttles will also be available from 12:30pm-4:30pm after the Race. Shuttle stops will be the Finish Line/Bronx YMCA (Resource Fair site), Soundview Park, Hunts Point (#6 train) and Simpson Street (#2/5 trains). The #22 bus is also outside the Bronx YMCA and goes to the #6 train at Castle Hill Avenue.
4. For travel to Soundview Park by car, enter the following address into
GPS: 825 Morrison Avenue, Bronx, NY 10473. The park can be easily accessed off of the Bruckner Expressway at the Bronx River Parkway exit and making a right onto Morrison Avenue or taking the Bronx River Parkway South to the last exit (Story Avenue), which merges onto Morrison Avenue.
5. Please dress comfortably. Individual runners, walkers and bikers will be given White Race Day t-shirts at registration. Race Day t-shirts must be worn for everyone as it is your access pass throughout the day for the course, free shuttles and resource fair. A majority of the Race Day t-shirts will be Large with a smaller selection of Small, Medium, XL, 2XL and 3XL available. If you need a specific size, please let me know so that we can put a t-shirt on hold for you at registration.
6. For those of you who are forfeiting church service to attend the Race, we will be offering Prayer Service in the Park from 8:30am-9am with Rev.
Harold Dean Trulear of Healing Communities, who is also a returning citizen who just this month was released after 5 years of probation!
7. The Opening Ceremony begins at 9:30am and will feature a presentation by the Bronx Borough President's Office proclaiming April 23, 2017, Race for Re-Entry Day and a welcome from New York State Assembly Member, Marcos Crespo.
8. Portable bathrooms will be available along the Race route.
9. FDNY has assigned an EMS unit to the Race for Re-Entry; and therefore, emergency services will be available in the extreme case of an emergency.
10. Refreshments will be available after the Race.
11. The Re-Entry Resource Fair is near capacity. If you haven't already reserved your table, please do so by Monday, April 17th by 12pm by emailing This email address is being protected from spambots. You need JavaScript enabled to view it.. Please keep in mind that we may be "sold out" by that time given our remaining inventory.
12. It's not too late to have others join you for the 5K Walk Run Bike!
Tell a friend! Day-of registrations will be possible between 8am-9:30am.
NO ONE WILL BE PERMITTED TO REGISTER AFTER 9:30AM. So please come on time.
13. Remember, we are hosting other events this week. The Youth Hangout (Ages 10-17) on Friday, April 21st from 3pm-8pm and the Community Hoops Basketball Game with the 43rd Precinct featuring the Hot97 Street Team on Saturday, April 22nd from 6pm-8pm. BOTH EVENTS ARE AT THE BRONX YMCA, 2 CASTLE HILL AVENUE.
14. Please forward this email to others on your team or who will be joining you - so that everyone is on the same page.
Thank you so much for being a part of the inaugural Race for Re-Entry! You are helping us to raise awareness, inspire collaboration and implement solutions around the needs of returning citizens and their families.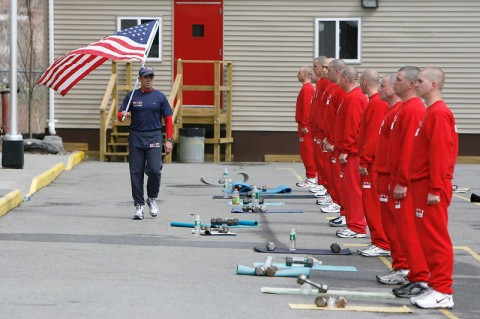 The application period for firefighter is now open. The NOE can be found here: http://www.nyc.gov/html/dcas/downloads/pdf/noes/201707001000.pdf and the list of exams can be found here: https://a856-eeexams.nyc.gov/OLEE/oasys/ExamList.aspx
Information about filing, filing sites, and recruitment resources can be found on JoinFDNY.com or by calling 718-999-FDNY (3369)
Jose Prosper
President
FDNY Hispanic Society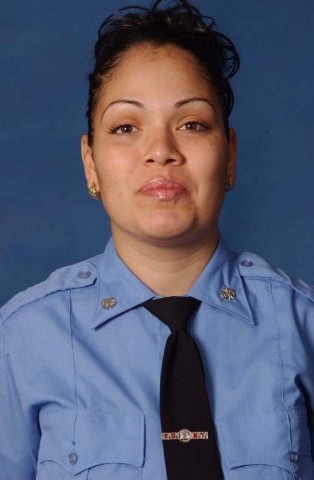 LOD WAKE AND FUNERAL DETAILS FOR
FDNY EMT YADIRA ARROYO
WAKE
Joseph A. Lucchese Funeral Home
726 Morris Park Avenue
Bronx, NY 10462

Thursday, March 23, 2017
2:00pm - 4:00 pm
7:00 pm - 9:00 pm

Friday, March 24, 2017
2:00 pm - 4:00pm
7:00pm - 9:00pm

FUNERAL
Saturday, March 25, 2017 at 11 am

St. Nicholas of Tolentine R.C. Church
2345 University Avenue
Bronx, NY 10468

All Off-Duty Members should attend in Class A Uniform.