1 minute reading time
(86 words)
Boricua fest 100% block party November 12th (rain date from Oct 29th)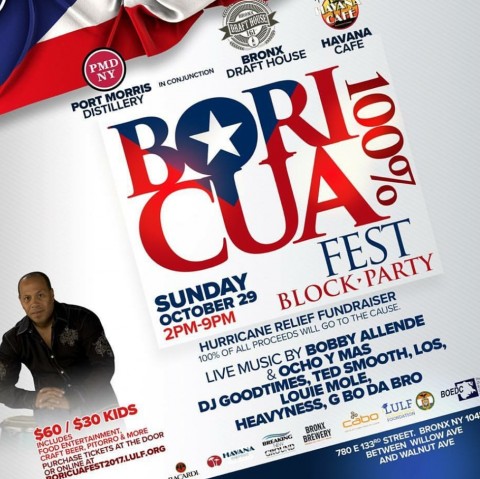 Nov 12 (postponed from Oct 29th)

FDNY Hispanic Society making donation of $2500 ( Via Donation from the FDNY Uniform Fire Officers Association) for Puerto Rico Relief at The Boricuafest
hosted by Port Morris distillery, Bx Draft house, Bronx Borough President and Bronx Overall Economic Development corporation.
Members and families are urged to attend. $60 for adults $30 for Kids, enjoy crafts / music / food.
All proceeds go toward La Unidad Latina Foundation and Puerto Rico Dept of Education to rebuild schools on the island.
By accepting you will be accessing a service provided by a third-party external to https://hispanicsocietyfdny.com/